Roger Goodell. Adam Silver. Rob Manfred. You've likely seen them on TV, wearing well-tailored suits and reading meticulously-written speeches. One day they're responding to a PR crisis involving a high-profile athlete, another delivering Draft Day selections. That's the life of a League Commissioner – at least how the public generally sees it.
But, as a League Commissioner myself, I know first-hand quite a bit of work goes on beyond what airs on TV.
A successful League Commissioner must wear many hats: business person, speaker, politician, lawyer, and public figure, to name a few. They're required to listen and respond to the demands of players, coaches, fans, and team owners.
Above all though, a League Commissioner must provide value to teams and their owners, while ensuring a consistent and positive fan experience across the league.
With that in mind, I'm here to shed light on what makes for a great Commissioner. Below are three things League Commissioners could, and should be doing, to help foster league success:
Protection and growth of the league brand.
Enforcement of rules to ensure the outcome of the games are in doubt.
Provide an equal application and enforcement of the rules.
If a League Commissioner can deliver on the above three items, team owners can focus on revenue growth and efficiency on the league level. Failure to deliver on these obligations results in distractions for teams, and ultimately, inefficiency in providing an adequate and stable product for fans.
The brand.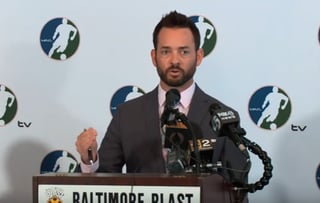 The league's brand encompasses countless assets for a Commissioner's office to protect. In a broad sense, it all revolves around the league's identity -- the emblem of every league that visually represents its quality of play and governance.
So what does the league shield mean to fans, sponsors, and potential investors?
Anytime there is a negative incident (whether on or off the field), a lawsuit is brought against the league or a team, or poor social media communication or advertising strategy is implemented, the brand's perception is negatively impacted. On the other end of the spectrum, when favorable awareness is associated with the league like a televised draft, a well-known star is performing on the "big stage", or engaging in-game production occurs without incidents, the brand is positively impacted.
The league's brand is further reflected by the quality of its players and teams, and the venues in which those teams play. Additionally, the brand is solidified through the perception of the League Office and its capitalization. For example, does it have adequate human capital to cover operations and to conduct ancillary events to promote the league and sport? Does it have a marketing and public relations department? Is the league's governance similarly situated to other successful leagues? These are all questions surrounding the perceived value in the league's brand and identity.
Outcome of the game is in doubt.
When fans arrive at the sporting venue, having the outcome of every game in doubt is paramount to financial success. No fan wants to arrive at the stadiums or arenas knowing their team will get destroyed by the opposition. In fact, fans must begin each game and season believing their team is going to win not only that game, but the league championship. Commissioners and league offices can utilize tools to ensure league parity including, roster rules, salary caps (watch out for those pesky antitrust laws!), free agency restrictions, revenue sharing, and expansion drafts. These rules are ideally established through a league constitution or member agreement.
Fans always want to be associated with winners. Thus, it is vital the league provides an equal distribution of talent. But be careful, dynasties can be great for one market and horrible for all others; however, consistent losers may be worse.
Equal application and enforcement of the rules.
The last crucial piece where Commissioners provide value to leagues is the equal application and enforcement of rules. This applies both to on the field and off the field matters. Leagues only thrive when the officials are consistent in calling the same fouls, ball and strikes, or penalties from game to game, from the East to West coast. When in question, a League's Commissioner must behave as the Executive Branch of the government and enforce the rules put forth by the league's teams.
Furthermore, the by-laws and operating rules of the league must be equally applied to all team owners. This includes the enforcement of financial reporting rules, insurance requirements, and arena or stadium minimum standards. Requiring transparency into these reports is also vital to having a politically stable league. League rules that are applied differently for individual parties, or those that are not applied at all, can significantly devalue a league.
So what does all this mean? As a league and/or team owner, you should ask yourself these questions:
Is your league positioned from a governance and legal perspective to deliver value to your teams?
Is your league positioned from a governance and legal perspective to attract new investment and increase team valuations?
If you answered no to either of these questions, we're here to help. We can advise how to correct these positions to deliver both increased valuations and value delivery to your teams. To learn more, visit the Sports Law section of our website, or give me a call directly at 651.968.4715.