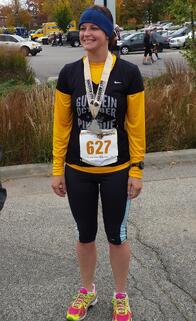 Charles Schwab once said, "I consider my ability to arouse enthusiasm among men the greatest asset I possess. The way to develop the best that is in a man is by appreciation and encouragement."
I am fortunate enough to be employed by a company who believes in this. It is for that very reason that I would like to share my story.
The partners at Gutwein Law are always looking for things to do outside of the office. Most of the time, these are fun, easy going activities. However, this spring, they chose the Purdue Half Marathon and 5k. They offered to sponsor any employee who was interested. To top that off, they would do it with us. To me, that sealed the deal.
I've never been a runner nor have I participated in any kind of run/walk event. Since I had our firm and family behind me, I decided to tackle the Half Marathon. I knew my fear of failure would keep me on track for training. I also knew I'd receive a little help along the way, but what I got was so much more.
For some people, training had to start immediately (by some people, I definitely mean myself). I had just over 4 months to go from running 30 seconds at a time to running 13.1 miles. I had no endurance and did almost nothing in terms of regular exercise aside from feeding cattle. It was clear, I had work to do.
Within weeks over half of our staff signed up and there was a positive buzz around the office. The partners, Stuart and Andy Gutwein, and our office manager, Krysta Schilling, are seasoned veterans when it comes to running. They were intent on getting us few newbies started off right.
"Where are you running? What training schedule are you using? What types of food are you eating? Have you been fitted for shoes? Are you drinking enough water?"
The race became a huge focal point for a few of us as well as a subject of constant concern. Despite our worries, the positive buzz only grew. We shared our milestones and uphill struggles on a daily basis. Anywhere from weight loss and wardrobe malfunctions, to strange new pains and runs gone horribly wrong.
The encouragement and support was relentless. I was in contact with Krysta for feedback after every run and most days in between. On two separate occasions, Stuart even stopped in the middle of a meeting to ask how my running was going and answer any questions I had. This continued all the way to the Friday before the race.
The race itself was no less than amazing. The entire team met before hand and split off into our groups with fist bumps and high fives. We all estimated our finishing time and knew I'd be the last one to finish (one of my biggest and dumbest concerns).
Two moments happened during my race that will always stick with me as Gutwein moments. The first was seeing Krysta running towards me somewhere during mile 10. She finished the half marathon, threw down a new personal best, got her medal and then came back to repeat the last leg of it in order to guarantee I'd finish. Happy tears? Absolutely. The second moment was seeing every single runner/walker from our firm at the finish line patiently waiting with our families and friends. Was I surprised? Of course not. They were with me from the start. Happy tears again? You bet!
What started as a simple team building/bonding experience turned into a life changing event for myself and a few others at our firm. My personal transformation has been outstanding. I'm healthier and happier than I've ever been. I've been very vocal about my progress and my success which has inspired others around me to start running and discovering their own capabilities. I encourage you to do the same! As for the Gutwein Law Team; we are growing and progressing each and every day!
Here are some photos of our team from the race!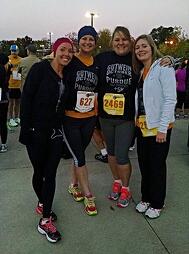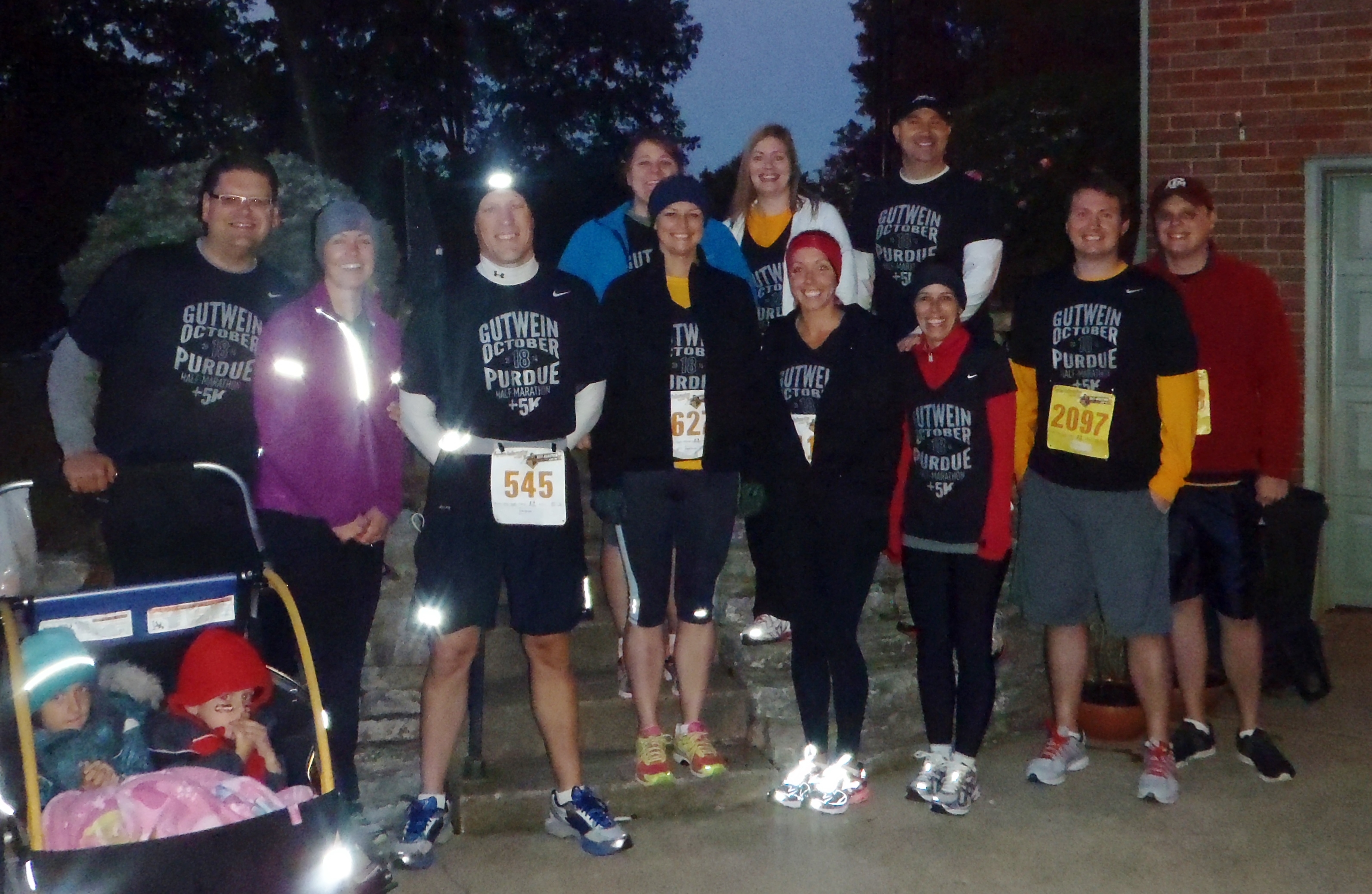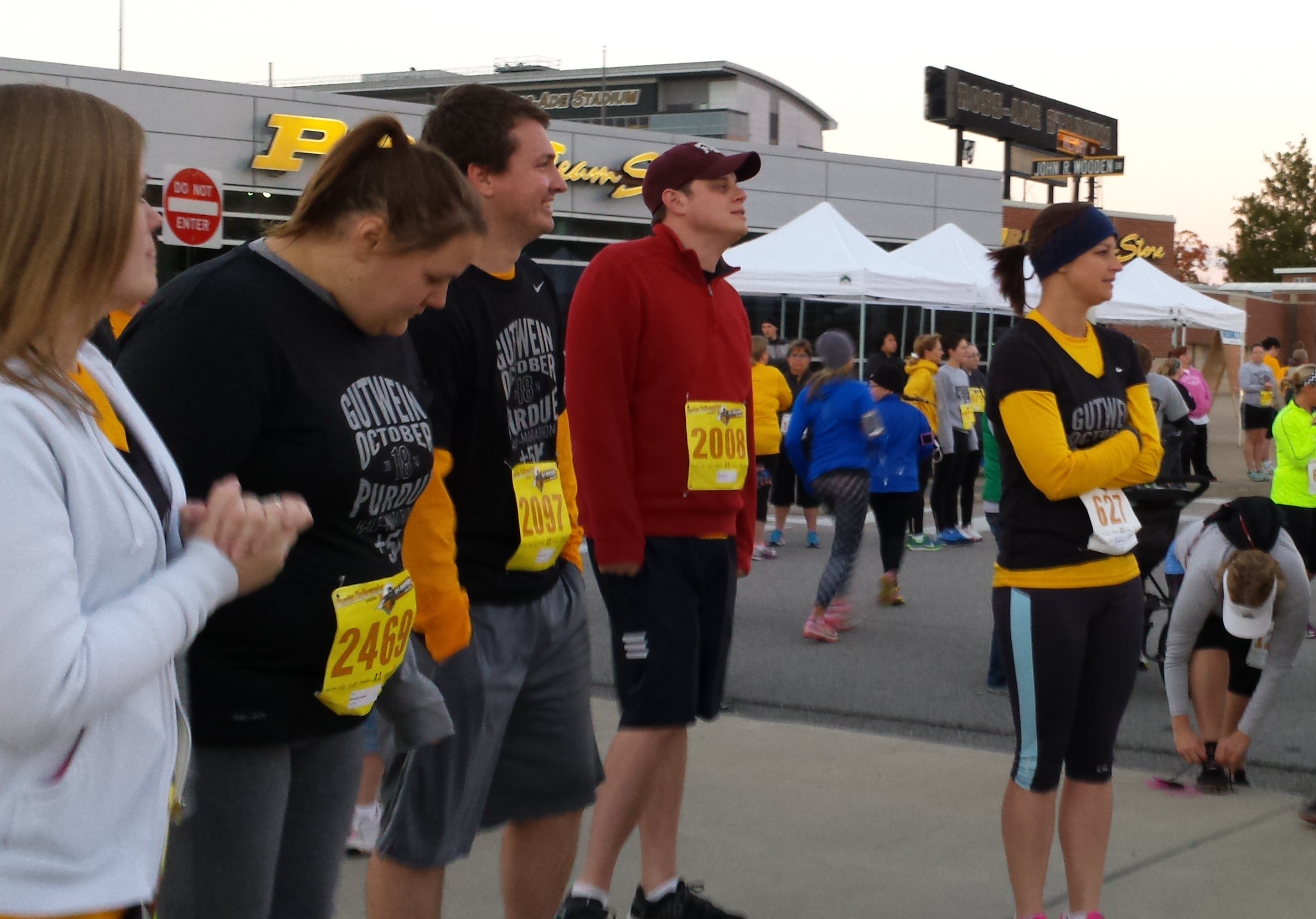 ABOUT THE AUTHOR - TOMMI PERDUE
Tommi is the accountant/bookkeeper at Gutwein law. She has her Associates degree in accounting from Harrison College and is also a Certified Payroll Professional.