Gutwein Law is pleased to announce that Audrey Wessel and Ross Yates have been elected partners in the firm. "Audrey and Ross represent the best of Gutwein Law," said Stuart Gutwein, Managing Partner. "They have been vital in continuing the growth of our firm with their extensive knowledge, hard work, and extraordinary service to our clients. We are pleased to celebrate their achievements."
Audrey K. Wessel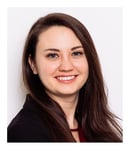 Audrey Wessel focuses her practice on assisting emerging technology companies and other startups with fundraising through private securities, entity formation, equity incentives, software licensing, data privacy, corporate governance, and mergers and acquisitions. In the venture capital space, Audrey has experience assisting companies with fundraising through friends and family rounds as well as Series A, B, and C preferred equity rounds, and she also works with venture capital funds and other investors.
Audrey graduated with a B.S. in Chemistry from Purdue University before receiving her J.D. from Indiana University Robert H McKinney School of Law.
Ross T. Yates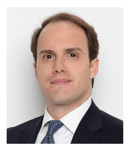 Ross Yates is a corporate attorney focusing his practice on mergers and acquisitions, corporate finance, corporate governance, and real estate transactions. Ross routinely advises mature businesses and their principals, private equity and other fund sponsors, family offices, and investors in complex transactions across a multitude of industries including manufacturing, transportation, construction, sports and entertainment, financial services, coal and other natural resources, renewable energy development, and healthcare.
Ross earned his law degree from Indiana University Robert H. McKinney School of Law and received undergraduate and graduate degrees from Marshall University.
--
About Gutwein Law
Gutwein Law is a full-service business law firm providing its clients with services, including entity formation and capital raising, employment, patents and trademarks, litigation, and mergers and acquisitions. In addition to business law, the firm is also heavily involved in the areas of real estate, sports and entertainment, and estate, trust, and business succession planning and administration. Gutwein Law has offices in Lafayette, Indianapolis, Evansville, and Minneapolis (MN). For more information, visit www.gutweinlaw.com.